Our specialized high potent manufacturing expertise is built on 35 years of experience in potent processing and offers a purpose-built facility utilizing the very latest in containment technology.
This enables the safe development and clinical and commercial supply of products with an occupational exposure limit (OEL) as low as 0.01µg/m3.
The facility itself has multiple levels of containment built into the design. Dispensing of API is undertaken within isolators and subsequent processes within appropriately contained equipment, ensuring operator safety and preventing cross-contamination. Our fully integrated facility utilizes common equipment trains from development to commercial scale, utilizing geometric scale-up to deliver reproducibility and ultimately speed-to-market.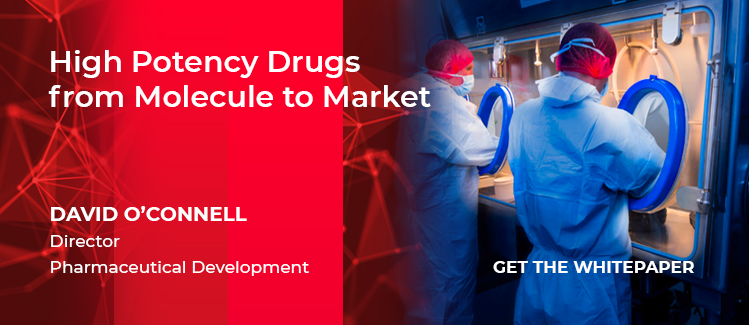 We have produced an insightful whitepaper that examines the process of successful high potency drug manufacturing and delivery to market. Find out more about it and download it here
Our dedicated team of specialists will be happy to discuss Specialized Manufacturing of Highly Potent Products with you. Contact us on +1 779-208-1819 (US) or +44 1495 711 222 (UK/EU) or email talkfuture@pci.com
Start your PCI experience today.
Rely on our high potent manufacturing. Your drug product destination means the world to us.