Read our insightful whitepaper which examines the process of successful high potency drug manufacturing and delivery to market
PCI Pharma Services has invested in state-of-the-art containment equipment and created a 'Potent Passport' philosophy to identify the specific handling requirements for any Highly Potent Active Pharmaceutical Ingredients (HPAPI) project. Backed by 30 years experience of managing potent molecules, PCI Pharma Services is the logical choice when selecting an outsourcing high potency drug manufacturing partner.
The pharmaceutical landscape continues to evolve, with much R&D focusing on more specialized medicines. As the biological activity and specificity of the API increases, dosage strengths decrease – resulting in increased potency of the APIs in terms of occupational handling for drug product manufacture. At PCI, we are seeing continued investment in R&D with a visible shift towards speciality/potent medicines, with oncology being a particularly intense area of focus for the global pharmaceutical market. The latest data suggests approximately 25 per cent of New Chemical Entities (NCEs) in development are deemed potent.
With this evolving landscape, pharmaceutical product developers and manufacturers have had to rethink their approach, as greater potency medicines generate increasingly complex regulatory requirements. With such a significant proportion of new drugs in development containing high potency APIs, the processing of such molecules presents many challenges, not least of which is the need for significant investment in specialised containment resources to ensure that employees and their environment are protected from exposure to these drug compounds.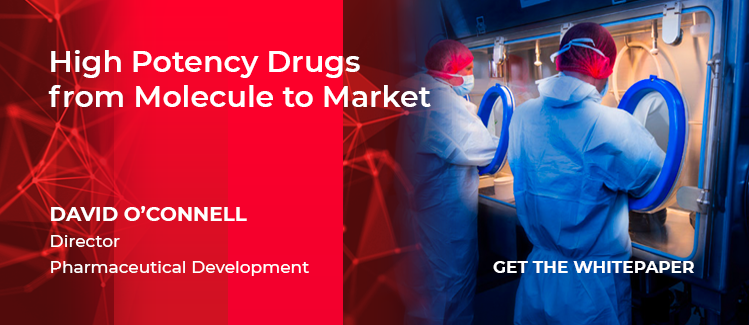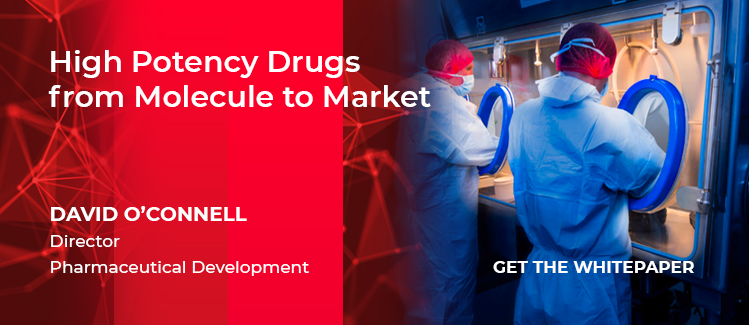 Download and read our insightful whitepaper which examines the process of successfull high potency drug manufacturing and delivery to market
Click here to download the white paper
---
More about Our High Potent Manufacturing service
Our specialized high potent manufacturing expertise is built on 35 years experience in potent processing and offers a purpose-built facility utilizing the very latest in containment technology. This enables the safe development and clinical and commercial supply of products with an occupational exposure limit (OEL) as low as 0.01µg/m3.
Find out more about our High Potent and complete Manufacturing and Drug Developments services here.