How to prepare for Optimizing IRT for Clinical Supply Management?
IRT systems can be a double-edged sword. Set up properly, it can make your clinical supply strategy a breeze to execute. Set up improperly, it can apply additional pressure and stress to a sponsor's resupply execution.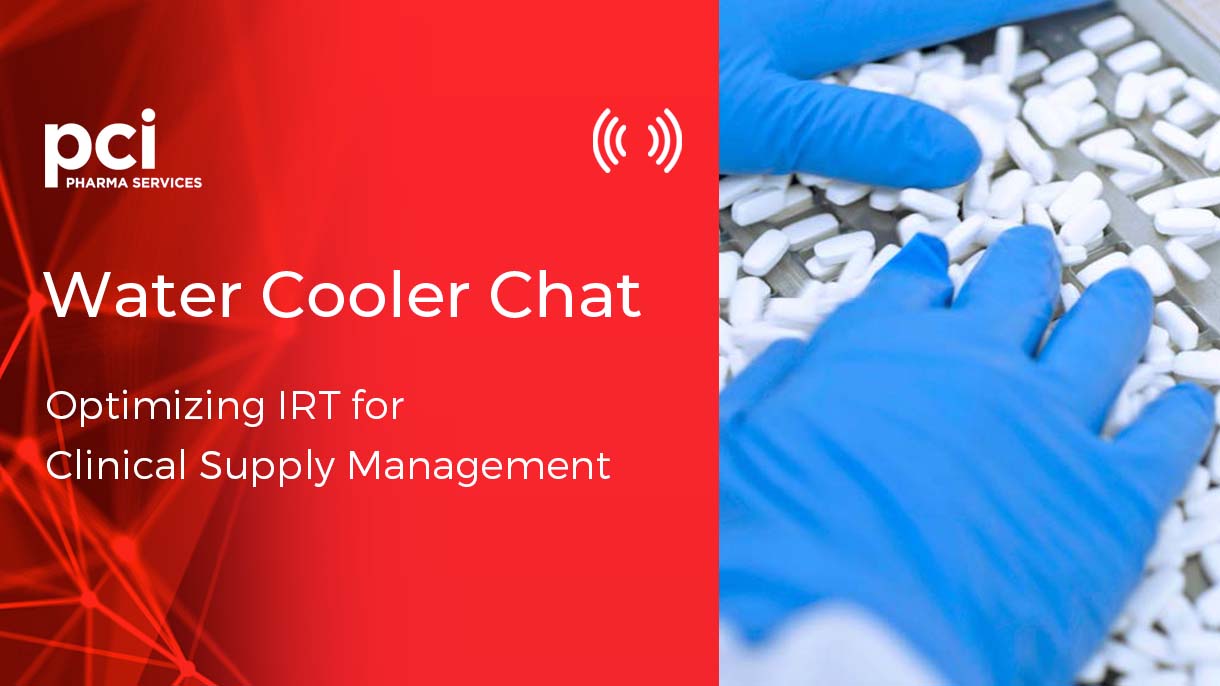 IRT systems are traditionally used by both Clinical Operations and Clinical Supplies departments. Both groups need to be involved in the initial specifications of the IRT system.
In this recording, we discussed about how IRT systems can be optimized for clinical supply management, including:
What questions should be asked about the functionality of an IRT system?
What happens when it is discovered post-launch of the IRT that the system can't perform a certain assumed functionality?
How much flexibility should an IRT system provide?
How can IRT systems optimize resupply by keeping drug waste down, and ensuring patients never run out of drug
Listen to the audio here: Water Cooler Chat Session: Optimizing IRT for Clinical Supply Management (mp3)
We provide a complete range of clinical trial supply services and we are committed to supporting clients at every stage of the clinical cycle, delivering best-in-class services efficiently and effectively.
Find out more about our Clinical Trial Services here
---
Our dedicated team of specialists will be happy to discuss any of your clinical trial supply services. Contact us on +1 779-208-1819 (US) or +44 1495 711 222 (UK/EU) or email talkfuture@pci.com