PCI Broadens Global Clinical Supply Chain Service Offerings into Mainland Europe
PCI Pharma Services today announced a significant milestone in its global clinical supply chain footprint with the creation of a new Clinical Center of Excellence (COE) in Western Europe at its Berlin location, a major investment that will represent a new flagship site for customers. This is part of PCI's global strategy to expand its clinical supply-chain network into continental Europe to complement offerings available at its UK and Ireland sites. The COE is expected to be completed in January 2021.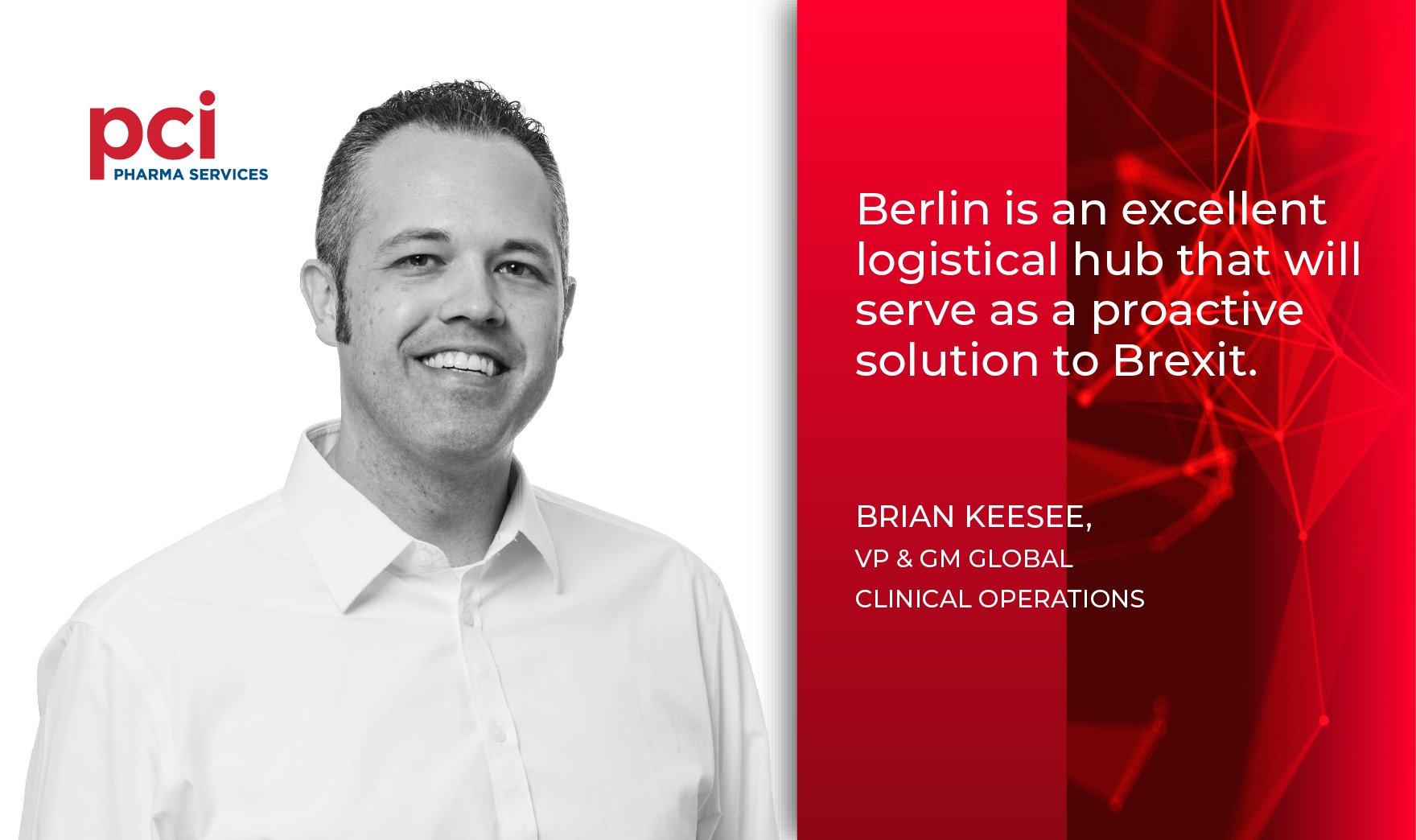 "With this expansion, our Berlin Clinical Supply Chain Center of Excellence will address the needs of European and global clients," said Brian Keesee, vice president and general manager, Global Clinical Operations and Supply, PCI Pharma Services. "Berlin is an excellent logistical hub that will serve as a proactive solution to Brexit, ensuring there are no gaps in the supply chain and our clients conducting clinical trials in all parts of Europe continue to be served."
The Berlin COE will include 17,000 square feet of space dedicated to primary and secondary packaging, storage of pharmaceutical and biopharmaceutical therapies at all temperature ranges, and distribution. This capacity is well-positioned to service the EU-based clinical trials ecosystem, which currently has more than 38,100 active trials sites throughout the 27-member countries and is second only to the United States for such research. Of the EU countries, France and Germany rank first and second, with 7,370 and 4,418 active trial sites, respectively.
"Our strategy has always been to increase the capacity and capabilities of our clinical trial services network, and with the acquisition of Bellwyck Pharma Services earlier this year, we are taking the next step to enhance our capabilities at our new Berlin facility to support the growing clinical trial market in Europe and beyond," said Salim Haffar, chief executive officer, PCI Pharma Services. "This investment will provide clients with global clinical trial solutions for their life-changing medicines, ensuring continuity of patient supply to match growing market demands."
---
As well as the clinical supply chain, we provide a complete range of clinical trial services
We are committed to supporting clients at every stage of the clinical cycle, delivering best-in-class services efficiently and effectively.