Oncology trials in all their complexity can pose unique challenges.
A dynamic interactive response technology (IRT) system is crucial to respond quickly to aspects like frequent dosing modifications, variable cycle quantities, cohort and expiry management, and other unpredictable factors.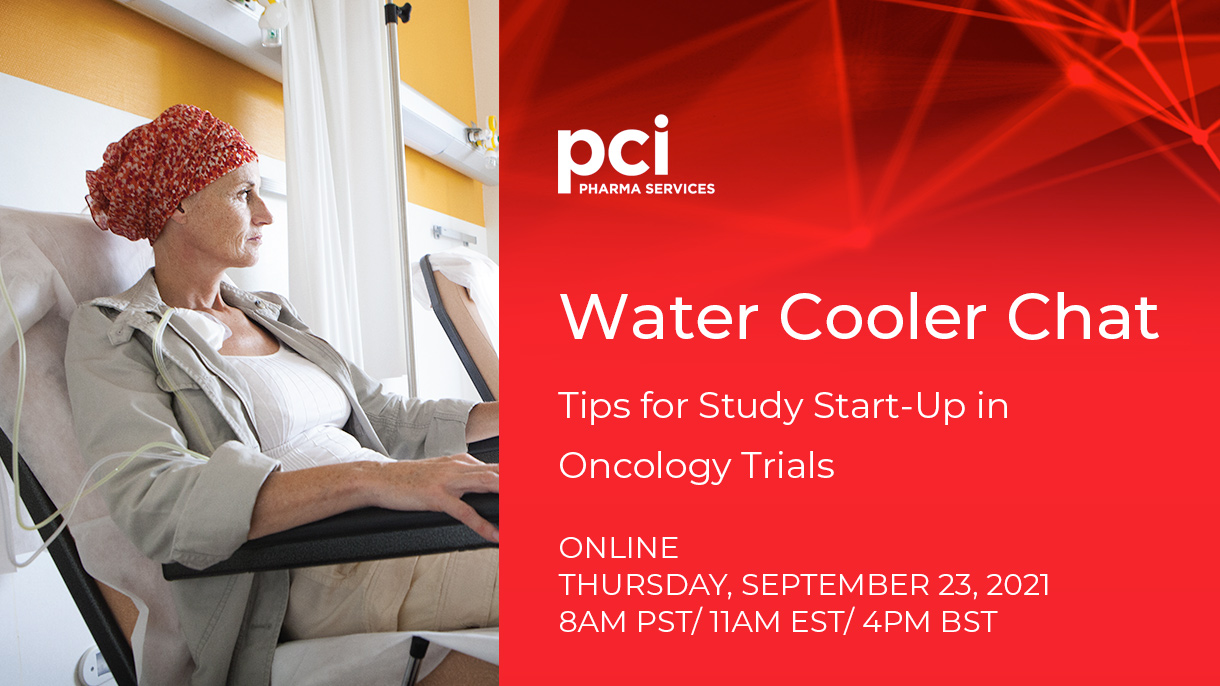 Join us on Thursday, September 23rd as we team up with Abby Stephen's of Suvoda, an industry-leading IRT supplier focusing on complex patient randomization and clinical supply chain challenges.
During this session we will discuss,
The increasing complexity of oncology trials in every phase
Recommendations for when to include IRT and packaging in protocol development
Expected vs. unexpected mid-study changes and how to best handle them
Supply strategies (visit schedule expansion, dose and dispensation schedules, predictive resupply, etc.)
Chemotherapy and comparator sourcing
Working with vendors and partners to maximize visibility, flexibility, and control to improve patient centricity.
To book your space on 23 September, 2021, please click here:
Details:
Event: Water Cooler Chat: Tips for Study Start-Up in Oncology Trials
Date: Thursday, September 23 8am PST, 11am EST and 4pm BST
Where: Virtual Water Cooler Chat Series
Country: