Further to PCI's previous Water Cooler Chat around the Impact of the EU Clinical trial, we host our second session on the topic.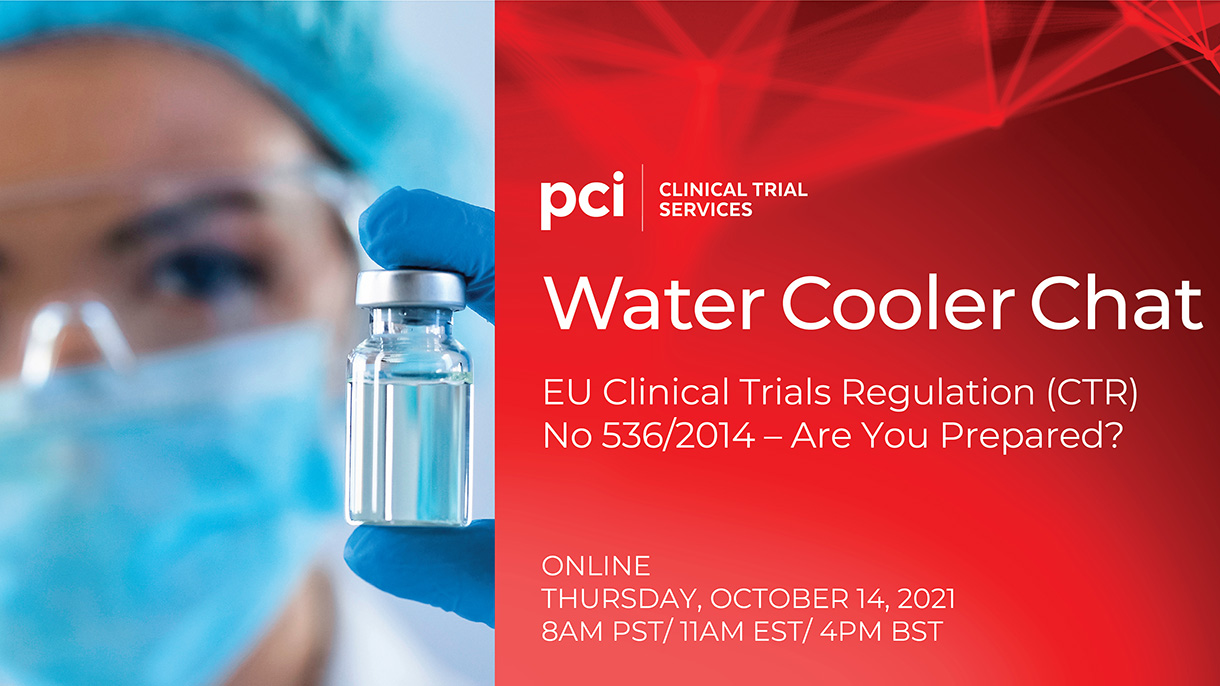 Join us on Thursday, October 14 2021 With the go-live date approaching we will look at some of the pros and cons of the Regulation and how best Sponsor companies can prepare themselves for the changes. Download the PCI whitepaper on the topic and come armed with questions for the panel.
To book your space on October 14 2021, please click here:
Details:
Event: Water Cooler Chat: EU Clinical Trials Regulation (CTR) No 536/2014 – Are You Prepared?
Date: Thursday, October 14 8am PST, 11am EST and 4pm BST
Where: Virtual Water Cooler Chat Series
Country: