Clinical and Commercial development involves a number of critical decision points to ensure the most effective package solution is leveraged across drug delivery.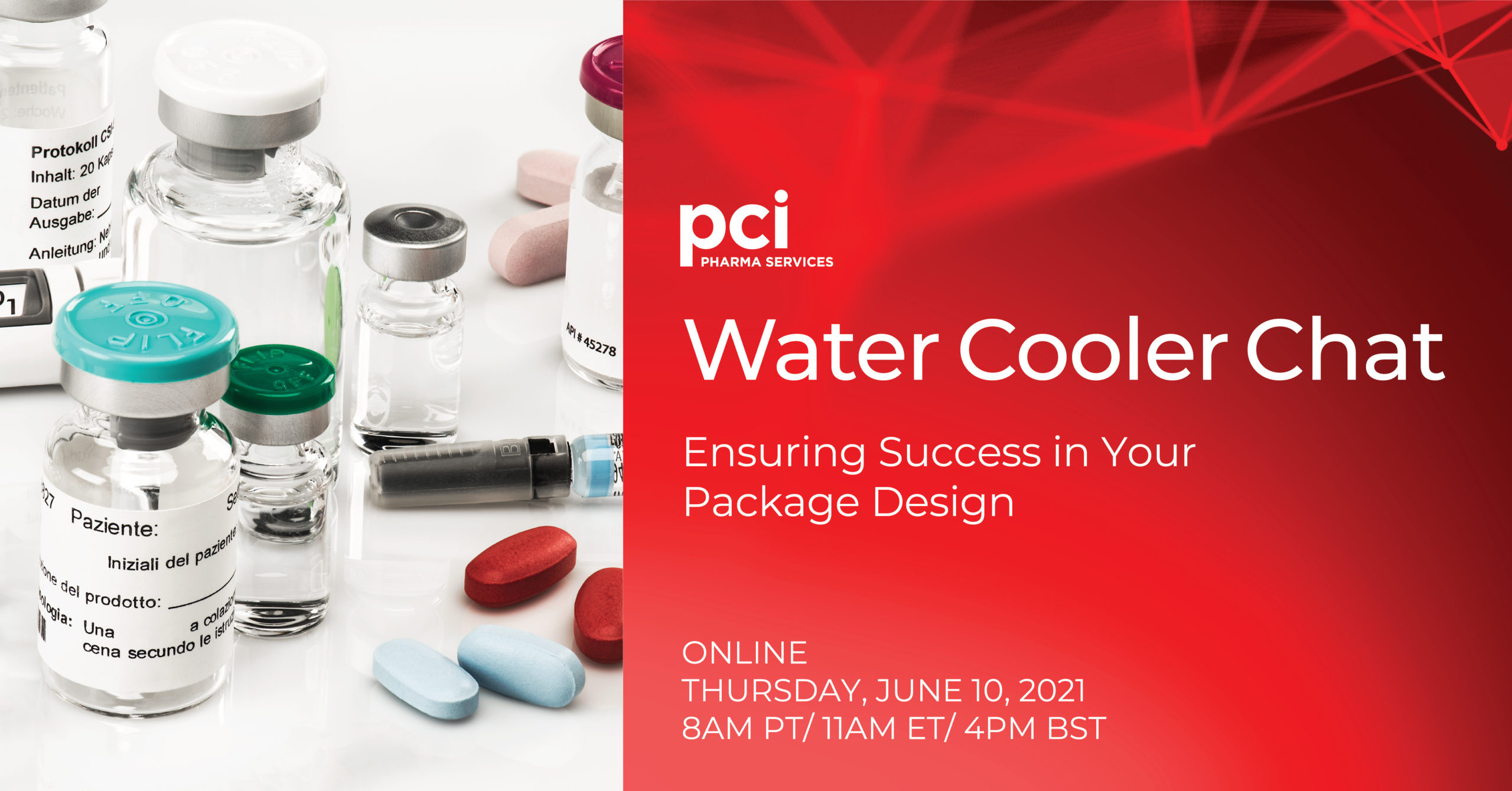 Topics to be covered in this latest water cooler chat session will include Patient-centric design and patient engagement, graphic comprehension and elemental usability and with end-to-end product protection requiring a robust design and development process.
The PCI team including Victor Gherdan, Jr. – Sr. Manager, Package Design and Kevin Kue along with Rick Griscom both Package Designers who will be highlighting critical issues for clients to ensure successful outcomes for both leading pharmaceutical and biotech drug developers and the global patients they serve." we hope you can join us!
To register for this event, please click here
Details:
Event: Water Cooler Chat: Ensuring Success in Your Package Design
Date: 10 June 2021 at 8am PT/ 11am ET/ 4pm BST
Where: Water Cooler Chat Virtual Series
Country: