Join PCI Director of Scientific affairs David O'Connell, Gareth Phillips, PCI Senior Development Scientist and International potent compound safety expert Dean Calhoun, Founder and CEO of Affygility Solutions to learn more about setting Allowable Daily Exposure (ADE)/Permitted Daily Exposure (PDE) limits.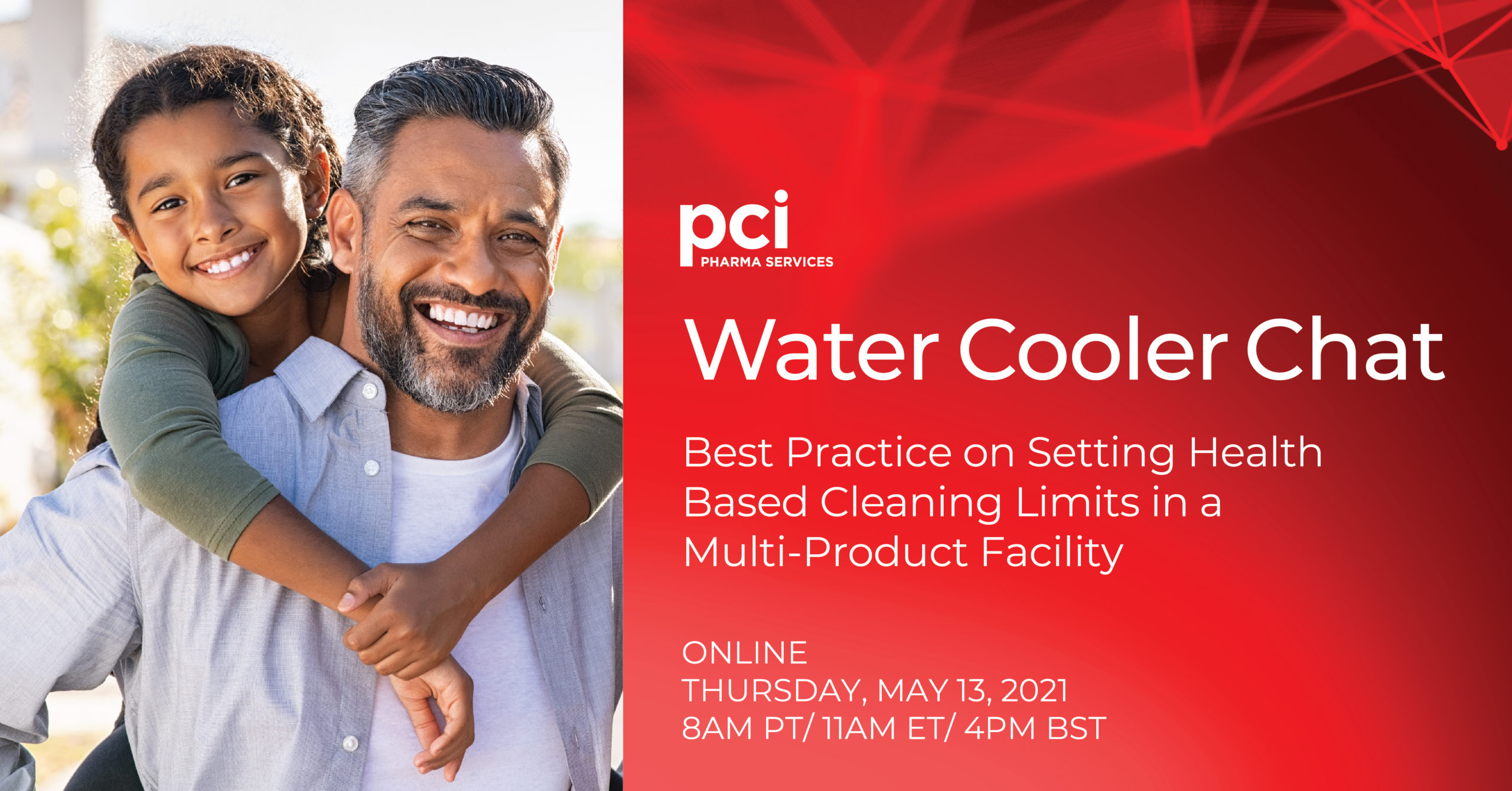 When different medicinal products are produced in shared facilities, the potential for cross-contamination is a concern. Medicinal products provide a benefit to the intended patient; however, as a cross contaminant, they provide no benefit and may even pose a risk. Hence, the presence of such contaminants should be managed according to the risk posed which in turn are related to levels that can be considered safe for all populations.
To register for this event, please click here:
Details:
Event: Water Cooler Chat: Best Practice on Setting Health-Based Cleaning Limits in a Multi-product Facility.
Date: 13 May 2021 at 8am PT/ 11am ET/ 4pm BST
Where: Virtual Water Cooler Chat Series
Country: