Many of our sponsor companies have not had previous experience of European Union requirements for clinical trials or commercial products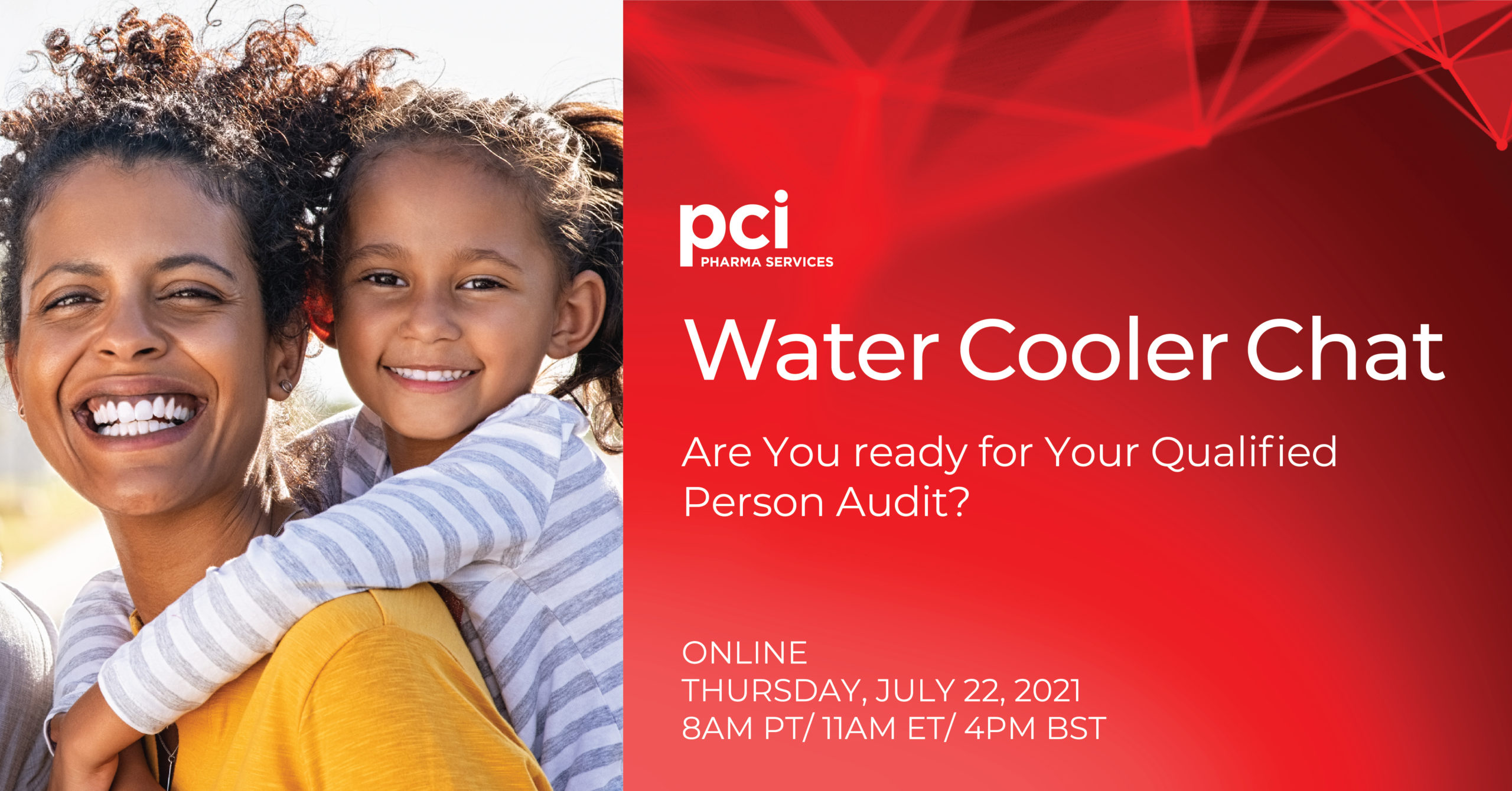 In this water cooler chat session, we will discuss the requirements of Qualified Person audits.
What needs to be audited for clinical and commercial supply chains?
When the audits should be conducted to minimise impacts on timings for submissions.
What the auditees can expect from the audit process?
What the outcomes from the audit process are: Reports, QP Declarations, API Declarations
How we work with the sponsor if deficiencies are observed during the audit process.
Join Shawn Murtough, David Geraghty, and Gareth Price from PCI to discuss planning for first EU clinical trials or commercial product launches, and to refresh on the requirements of EU Qualified Person audits.
To register for this event, please click here:
Details:
Event: Water Cooler Chat: Are you ready for your Qualified Person Audit?
Date: 22 July 2021 at 8am PT/ 11am ET/ 4pm BST
Where: Virtual Water Cooler Chat Series
Country: