Over the last five years the pharmaceutical market has seen rapid maturation and transformation towards Biologic and Injectable therapies.
With applications for biotech patents increasing 25% year on year the market growth has continued to outstrip that of small molecules and there are few signs that
this trend will slow down.
Due to their complexity and characteristics, there are many challenges associated with the development, manufacturing and distribution of injectable products. Preserving their integrity and sterility throughout the drug development process is vital.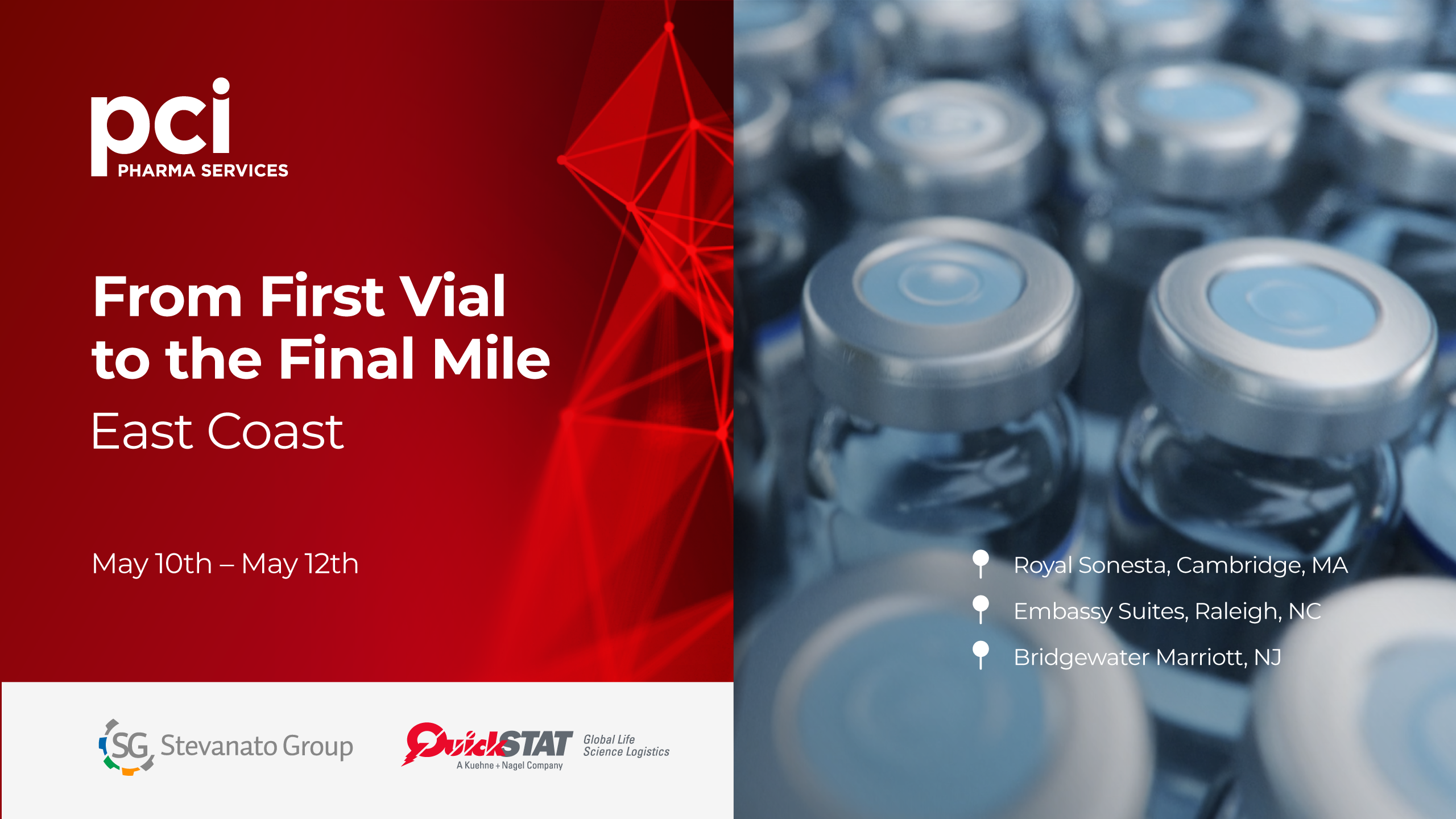 Join PCI Pharma Services and our partners Quickstat Global Life Science Logistics, and The Stevanato Group as we examine some of these challenges and offer proactive solutions from Phase I Sterile Fill Finish and Lyophilization to Phase III and Commercialization, ensuring a safe and uninterrupted supply of life-changing therapies to patients worldwide.
Tuesday 10th May 2022 – Royal Sonesta Hotel, Cambridge, MA
Wednesday 11th May 2022 – Embassy Suites, Raleigh, NC
Thursday 12th May 2022 – Bridgewater Marriott, NJ
4-6PM
Be sure to stay for our social networking event!
We hope to see you there!
Register at: pci.com/fromfirstvial
Details:
Event: From First Vial to the Final Mile
Date: 10-12 May 2022
Where: Various
Country: USA