"Their passion for patients, talented team, robust compliance culture, operating excellence and innovative approach to client challenges are perfectly aligned with our global strategy as PCI strives to be the bridge between life-changing therapies and patients around the world. We are particularly eager to note that this acquisition will expand our manufacturing offerings worldwide, providing clients with a single source for their drug development and packaging needs, reducing supply chain complexity and accelerating speed to market for their much-needed treatments."
Read the full
"We are delighted that LSNE is joining the PCI team and anticipate a seamless integration for our employees and clients. We have a shared focus on innovation, quality, exceptional customer service and our people, Joining forces with a global industry leader, such as PCI, is a great step forward for LSNE and will produce a winning combination for our clients, employees and the patients we jointly serve."
PCI Pharma Services is pleased to announce the closing of the previously announced acquisition of Lyophilization Services of New England, Inc. (LSNE), a premier contract development and manufacturing organization (CDMO) headquartered in Bedford, New Hampshire.
This acquisition is a key step for PCI, as LSNE will expand our breadth of services as a global CDMO, building on its expertise in specialty manufacturing, clinical trial supply and pharmaceutical packaging. PCI is now able to offer integrated large and small molecule solutions for its clinical and commercial clients, including global manufacturing capabilities in complex formulations, high potency, sterile fill-finish, and lyophilization, an important manufacturing process commonly used with injectable and biologic therapies.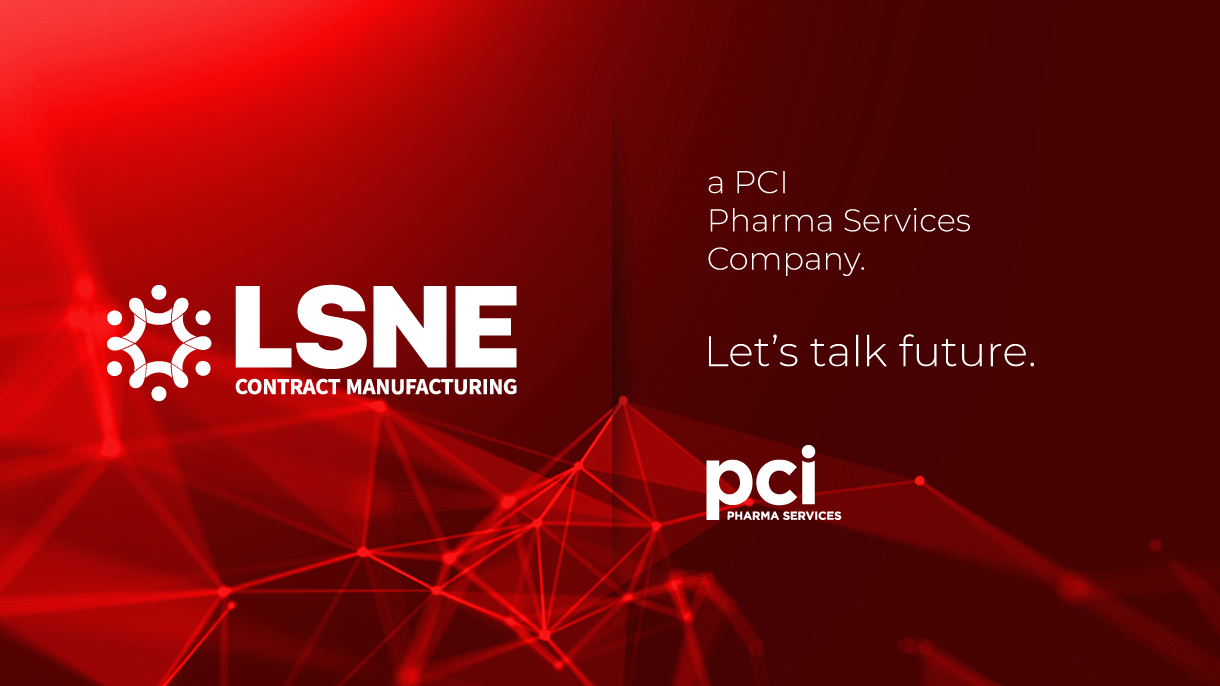 Founded in 1997, LSNE has an impressive history of serving global pharmaceutical, biotechnology and medical device companies. LSNE is differentiated by its high-quality cGMP aseptic fill-finish capabilities, and expertise in and ability to scale lyophilization. LSNE brings to PCI five FDA-approved facilities in the U.S. (New Hampshire, Wisconsin) and Europe (Spain), with a sixth expecting approval early in the new year. The closing of this acquisition, along with the capital commitments for significant capacity expansion and PCI's recently announced construction of a New England Clinical Center of Excellence, will also help create a centralized hub for its Northeast clients.
The injectable CDMO market is a high-growth segment outpacing the overall pharmaceutical outsourcing market and PCI is making significant investments, like this acquisition, to respond to the evolving industry landscape. This is PCI's fourth acquisition in three years, reinforcing the company's commitment to add new capabilities and scale to help its clients continue bringing life-changing therapies to patients all over the world.
---
We are committed to supporting clients at every stage of the manufacturing cycle, delivering best-in-class services efficiently and effectively.
Find out more about our fully integrated Services.
---