Clinical material valuation (CMV) has significant impact to a drug company's bottom line. In the US, imported clinical materials are not taxed under chapter 30. Listing inaccurate values can result in significant fees and penalties that could be avoided.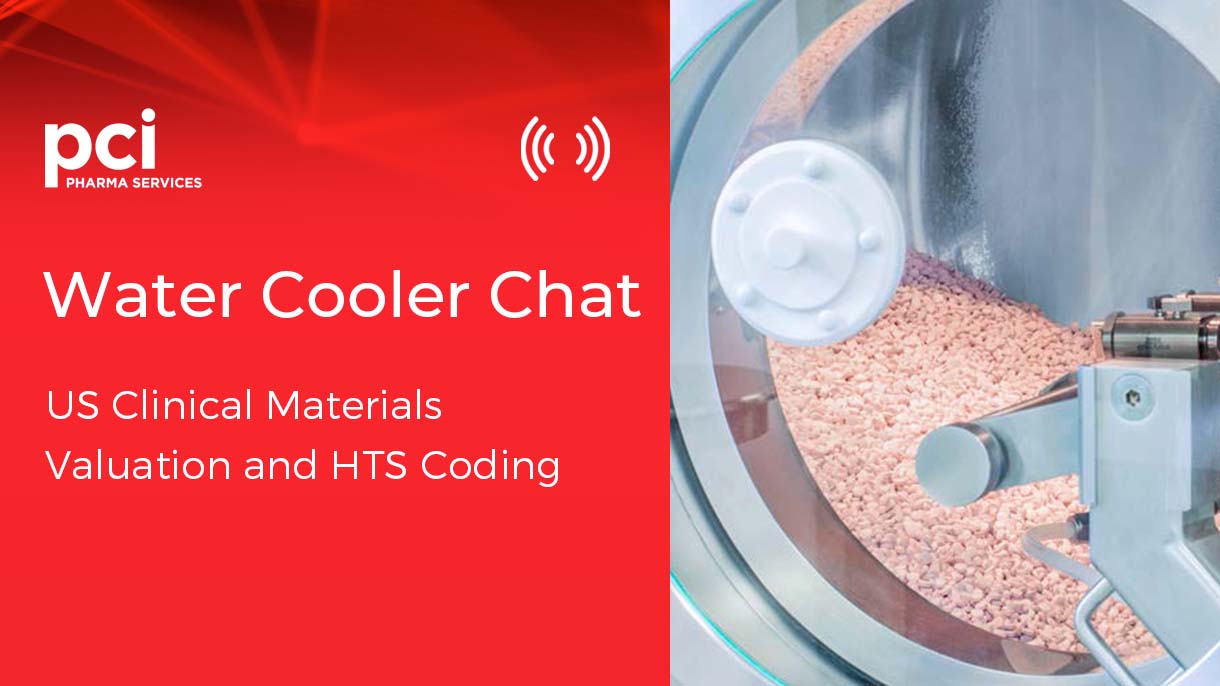 In early 2020, the US implemented PREDICT, a new system that track every individual line item of invoices. This gives the US government a better tool with which to identify inaccurate declared values and charge fees and penalties accordingly.
In this water cooler chat, Rich Nelson, PCI's Senior Manager of Global Logistics gives a brief overview of the six methods to use for CMV. He also looks at the impact of inaccurate CMVs in the US.
We provide a complete range of clinical trial services and we are committed to supporting clients at every stage of the clinical cycle, delivering best-in-class services efficiently and effectively.
Find out more about our clinical trial services.
---
Our dedicated team of specialists will be happy to discuss any of your clinical trial service needs. Contact us on +1 779-208-1819 (US) or +44 1495 711 222 (UK/EU) or email talkfuture@pci.com