To mitigate risk when packaging specialty medicines, pharmaceutical, and biopharmaceutical companies should consider commercial packaging decisions far earlier in the clinical process
When pharmaceutical and biopharmaceutical companies engage in new product development, there is a historical tendency to focus on the immediate needs of the clinical phase. As a result, many commercialization-related decisions – including packaging – are deferred, which may lead to increased risk as well as missed opportunities to expedite launch, reduce overall cost, and ultimately drive earlier commercialization and speed to market.
During the product development process, clinical teams in pharmaceutical and biopharmaceutical companies often defer commercialization-related decisions, including those associated with packaging. As regulatory mandates, product delivery systems, and supply chains become more complex, earlier focus on commercial packaging considerations may reduce risk and lead to both time and cost efficiencies. Both large and small companies have found that by partnering with a third-party packaging vendor with specialist expertise, they are able to better handle the hurdles associated with regulatory approvals and global product launches, and confidently manage unexpected obstacles. This has been particularly evident given the current global coronavirus pandemic, whereby expert packaging vendors have been able to navigate and deliver time-critical clinical and commercial solutions including complex Cold Chain requirements for both treatment and vaccination programs.
A panel of experts from across the pharmaceutical and biopharmaceutical industry discussed key aspects of the clinical to commercial paradigm and best practices when managing the end-to-end packaging process. this included the importance of applying packaging design principles and ensuring launch packaging considerations were included at each stage of the development life cycles in order to deliver a successful, time-efficient launch.
Download the Specialty Medicines: Keys to the Packaging Process White Paper (PDF)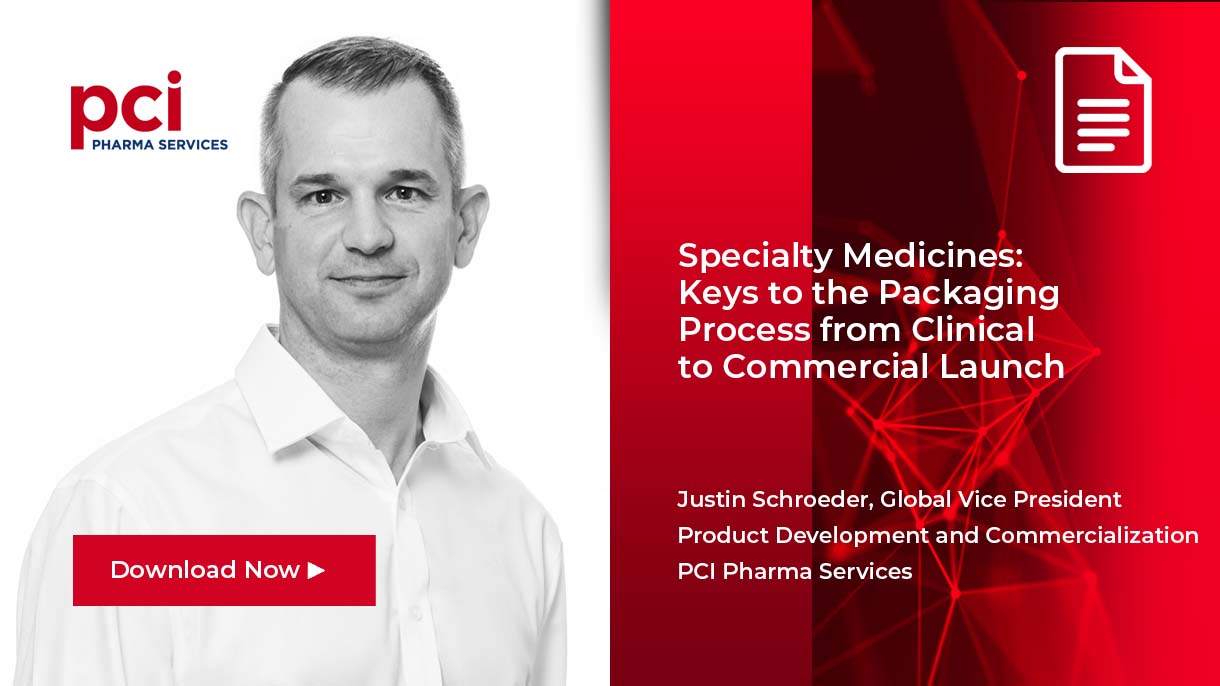 ---
We provide a complete range of Commercial and Pharmaceutical Packaging Technology services and we are committed to supporting clients at every stage of the clinical cycle, delivering best-in-class services efficiently and effectively.
Find out more about our Commercial & Pharmaceutical Packaging Technologies.
---
Our dedicated team of specialists will be happy to discuss any of your Commercial & Pharmaceutical Packaging Technology needs. Contact us on +1 779-208-1819 (US) or +44 1495 711 222 (UK/EU) or email talkfuture@pci.com