Canada offers a strong ecosystem for clinical trials. There are many considerations in the ecosystem that sponsors should know about while developing Canadian supply strategies, especially if the drug in question is already being manufactured in Canada.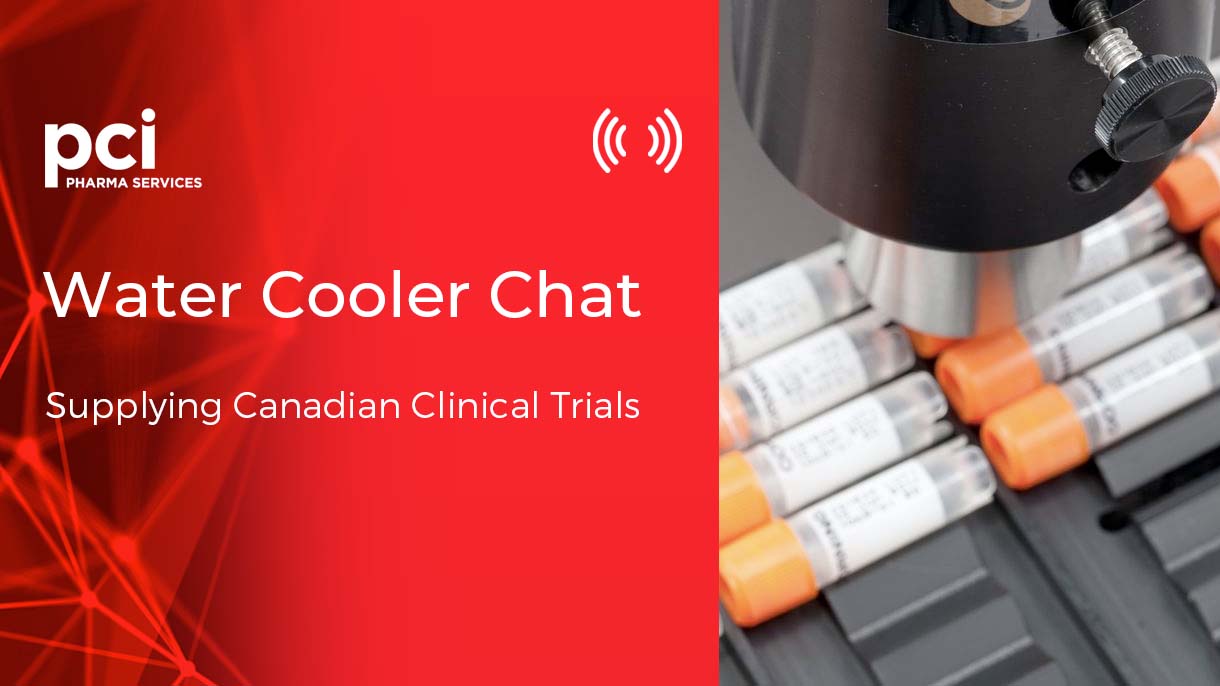 In this audio recording, our team chats about supplying canadian clinical trials and it features:
Tax credit incentives for keeping clinical trials in Canada (SRED)
The benefits of avoiding cross-border shipment of drug product if your drug is already being manufactured in Canada
How sponsors can get a headstart on clinical packaging prior to IND clearance
Managing returns & destructions from Canadian sites
We provide a complete range of clinical trial services and we are committed to supporting clients at every stage of the clinical cycle, delivering best-in-class services efficiently and effectively.
Find out more about our clinical trial services.
---
Our dedicated team of specialists will be happy to discuss any of your clinical trial service needs. Contact us on +1 779-208-1819 (US) or +44 1495 711 222 (UK/EU) or email talkfuture@pci.com