How can Clinical Trial Forecasting and Kit Design affect your Clinical Strategy
Estimating how, when and where patient enrolment will occur for a clinical trial is no easy task, making a good forecast extremely important for the success of the trial. It can be the difference between an efficient or costly clinical supply strategy.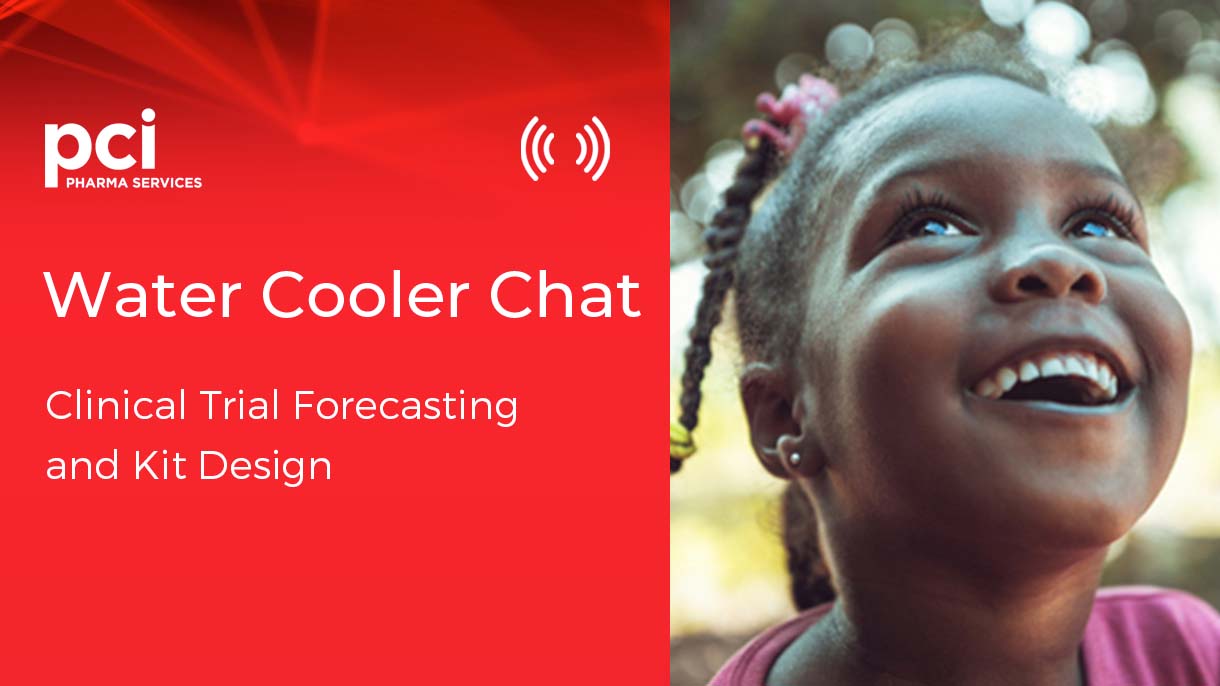 In this recording, we discuss the basics of forecasting along with how forecasting can be used to determine kit design considerations. Neil Fox, Clinical Supply Manager – International Clinical Services PCI Clinical Trial Services chats about:
What are key upstream planning activities
The impact of study factors and study designs on forecasting
The relationship between forecasting and enrolment
How a good kit design can drive improvements in risk management/IRT Build and study compliance to meets the needs of the clinical protocol.
We provide a complete range of Clinical Trial Services and we are committed to supporting clients at every stage of the clinical cycle, delivering best-in-class services efficiently and effectively.
Find out more about our Clinical Trial Services.
---
Our dedicated team of specialists will be happy to discuss your Clinical Trial Service questions or needs. Contact us on +1 779-208-1819 (US) or +44 1495 711 222 (UK/EU) or email talkfuture@pci.com