Challenge
Our client wanted to bring a life-changing therapy for children to the market. The product acts against a target allergen and builds up a base tolerance in the patient over time allowing them to cope with accidental exposure or consumption of a highly allergenic food product. This difficult to work with product can also act as a sensitizer to others who come into close contact with it as well as trigger an allergic reaction outside the patient population. The client was looking for a partner to take their product through clinical development to commercial launch.
Solution
PCI's vision was to provide a specialist facility to specifically work with the product, offering a unique, industry-leading and safe environment for both our people and the product.
PCI's flexibility to offer a scalable solution permitted the client to start their project with a modest investment, utilizing existing equipment. As the product demonstrated exciting potential through early phase clinical trials, the move to a dedicated packaging area and purchase of their own dedicated equipment was a natural progression as the next step to commercialization. In later stage clinical, the earlier investment in a versatile blister machine ensured the client delivered a precise escalating dose pack to the paediatric patient population, optimizing adherence, promoting trust in the trial data and allowing the patient to participate with confidence.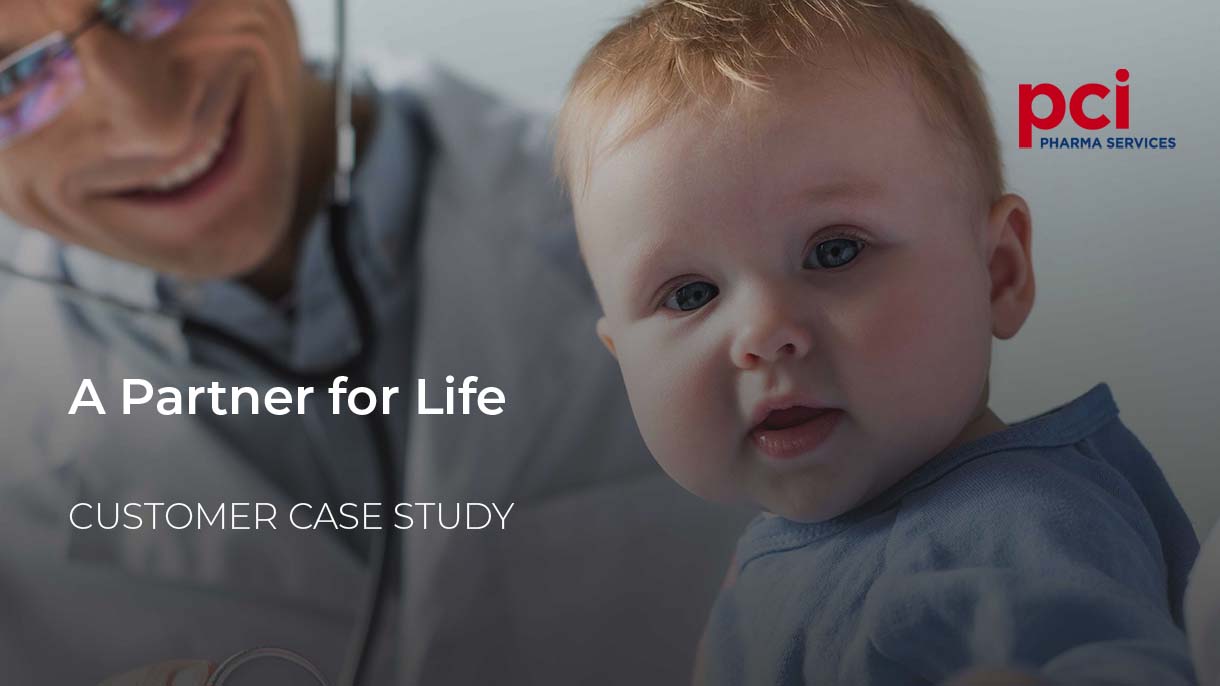 Getting the packaging design right at the clinical stage meant the client was ready to use this as a footprint for commercial, ensuring continuity in the packaging appearance and dose escalation regimen for patients. The investment in the right equipment at the right time also permitted the same platform to be used throughout larger, global phase III studies letting the client scale up without additional investment when expanding their patient population. The budget-conscious approach through clinical allowed the client to invest at a later date in expanding their dedicated packaging space and adding dedicated refrigerated storage to grow their presence at PCI, truly making it a home for them.
Outcome
PCI was able to build a lasting partnership with this client spanning scale of operation, service type and time. The client made PCI their home for this product and expanded the size and features over time to compliment the progress of the product and their growth as a company. The sponsor company was able to progress through their clinical trial stages and ultimately into commercialization utilizing the unique packaging design and specialized capabilities and capacity offered by PCI. This partnership has positioned us as the industry leader for this type of product.
We provide a complete range of clinical supply services and we are committed to supporting clients at every stage of the clinical cycle, delivering best-in-class services efficiently and effectively.
Find out more about our Clinical Trial Services here
---
Our dedicated team of specialists will be happy to discuss any of your Clinical Trial Service needs. Contact us on +1 779-208-1819 (US) or +44 1495 711 222 (UK/EU) or email talkfuture@pci.com